AUTHORIZED SERVICE PROVIDER
FMCRS has developed a unique Approved Vendor Program. The program is designed to help protect the interests of our clients while promoting the business interests of reputable vendors whom we use to serve our clients.
Vendors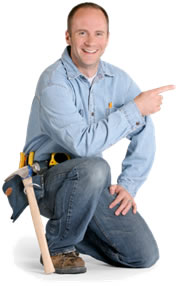 participating in this program will be listed on the Approved Vendor Directory. Approved vendors will be listed by type of goods and services, offered areas of expertise and geographic areas served. Our clients will be able to use the directory knowing that the vendors listed have been pre-screened and meet approved criteria.
In order to be designated as an Approved Vendor, each vendor completes an on-line application through our website. Each application will be independently reviewed to verify that the vendor is in good standing with its creditors, has appropriate licenses, maintains valid general liability and worker's compensation insurance and has a history of satisfying customers. This is the basic level of registration for a vendor and there is no cost to the vendor for this listing. We will complete these searches annually to ensure that our vendors remain in good standing.
This is just one more example of how FMCRS works behind the scenes to ensure the best services possible are provided to our customers.
Complete Your IRS Form W9